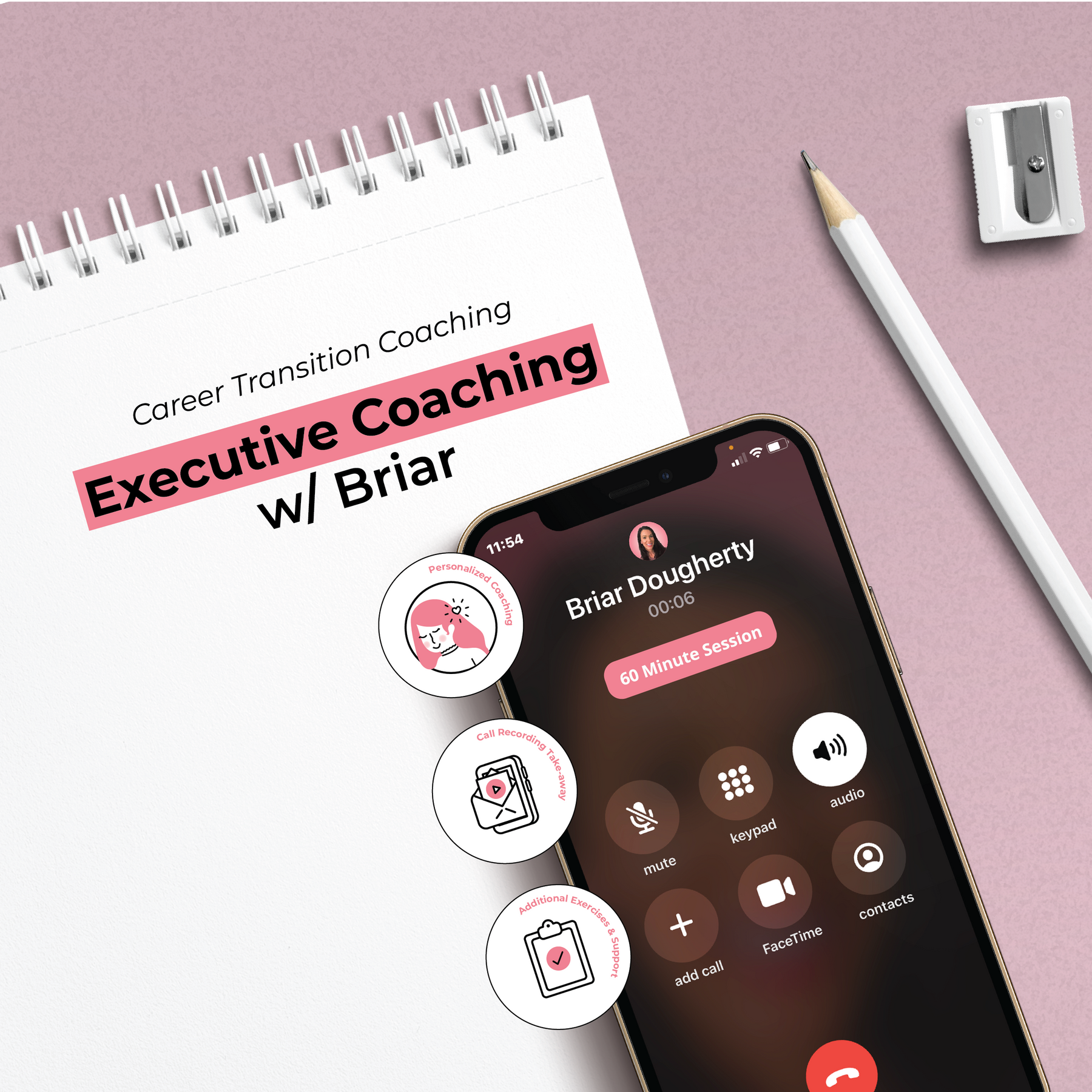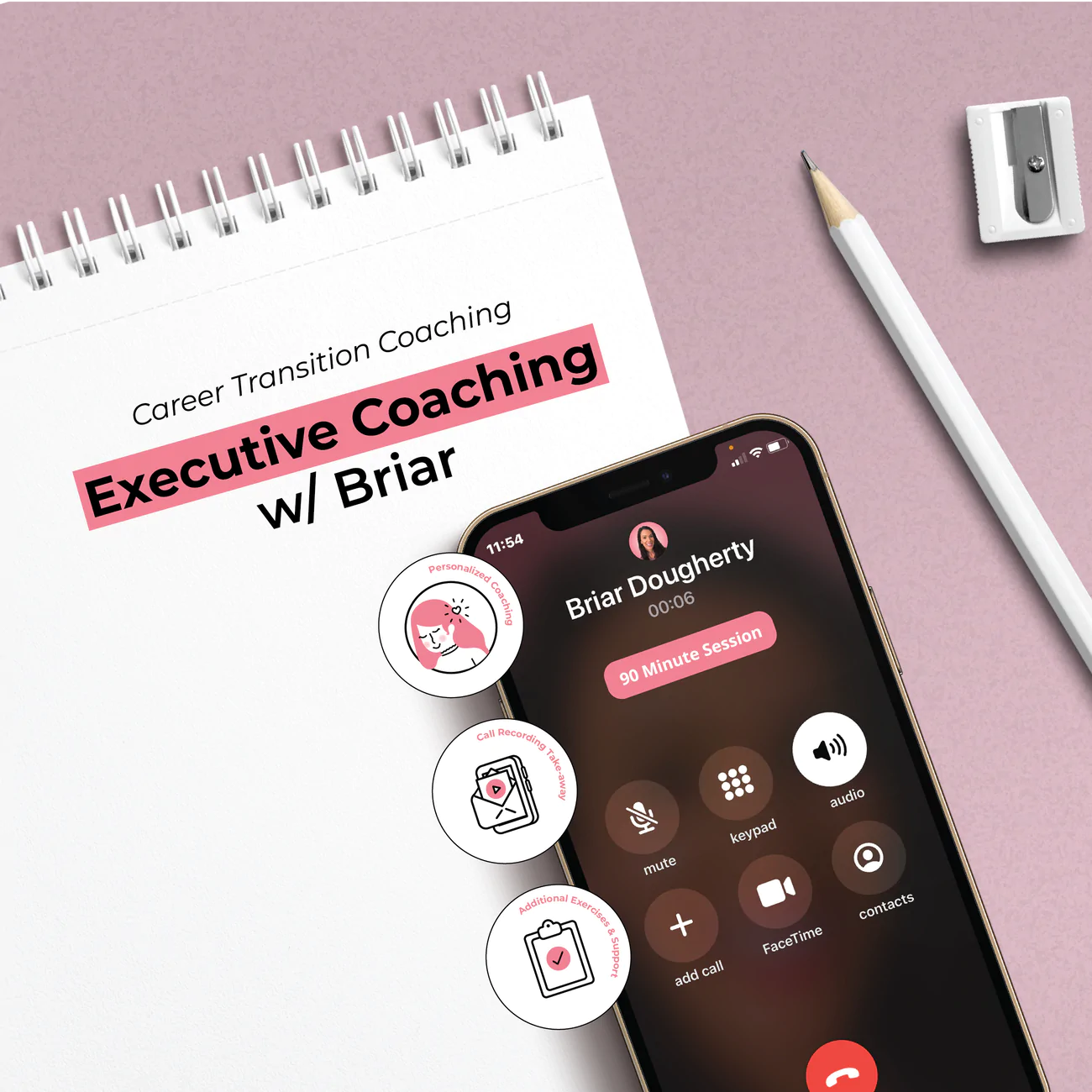 Executive Coaching w/Briar
Options:
60-Minute Session
Approach each phase of your career change with self-assurance.
You will be provided with:
Tailored mentorship
A recording to revisit after the call
Appropriate support exercises (if required)
We will strive to schedule your appointment as soon as possible. Having a well-defined goal before beginning is of utmost importance, in order to optimize the coaching session and attain the desired results.