Browse Our
Sample Work
We understand that taking the leap of faith to purchase career services can be daunting. To help set you at ease, we've gathered a few of our products here so that you can take a deeper look.
Our Branding Services are
Top Rated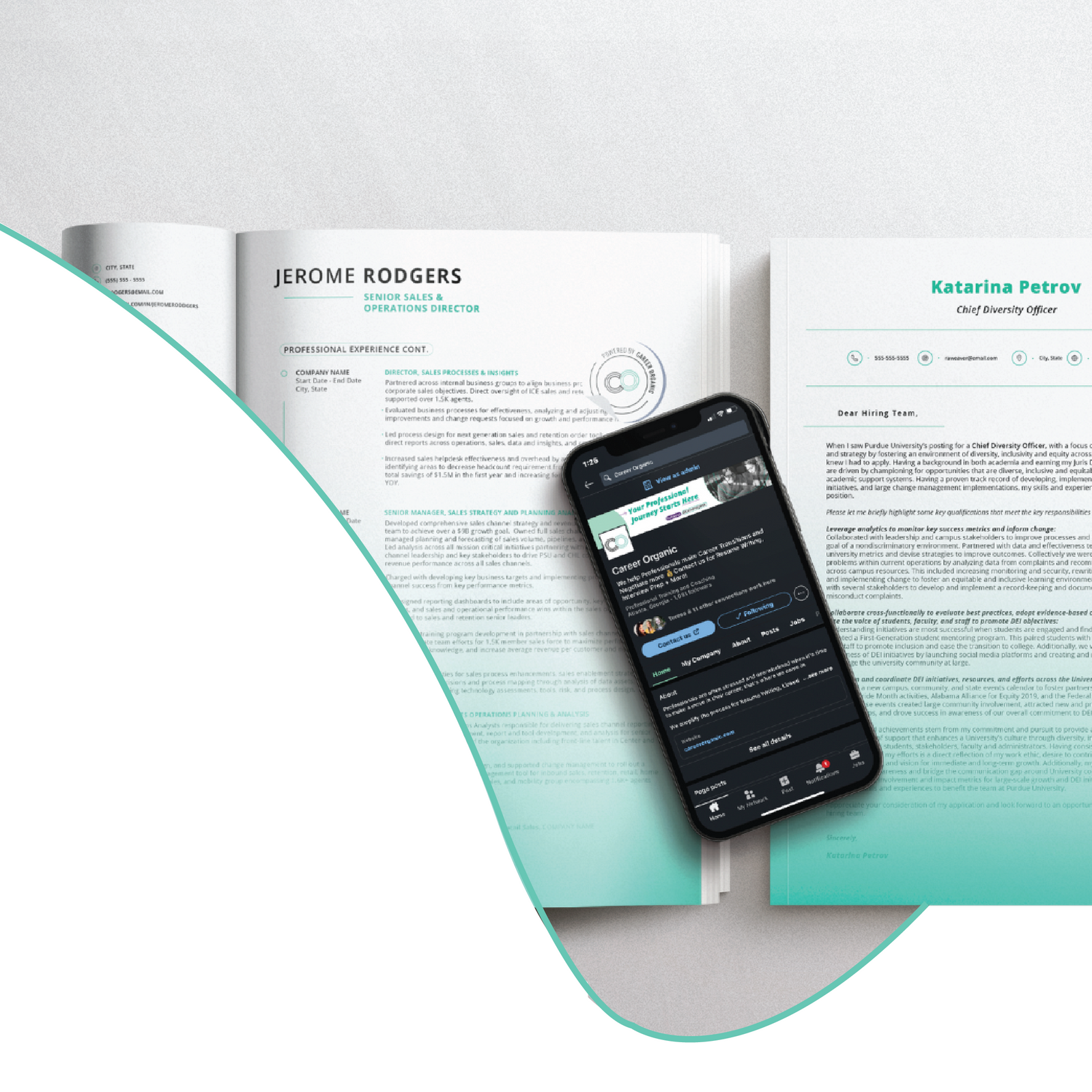 'I recently utilized this company's services and bought the full package including resume, cover letter, and LinkedIn. Staff did amazing job on all 3! Communication was always prompt and helpful. I recommend this to anyone looking for a career change or simply seeking employment at a new position. Your responses from employees go up drastically!!!'
Patton F.
Career Coaching Excerpts
Webinars & Events