Work with
Briar Dougherty
I am a versatile Executive, Advisor, and Mentor with more than 20 years of success across corporate, enterprise, startup, and nonprofit environments. 
My areas of expertise span operations, sales, marketing, talent development, strategic planning, business plan development, P&L management, and comprehensive strategy development to grow, course-correct, and scale business. 
I lead workshops, presentations, and trainings in professional development and executive leadership across multiple markets including: the United States, Australia, Europe, India, South America, and Canada.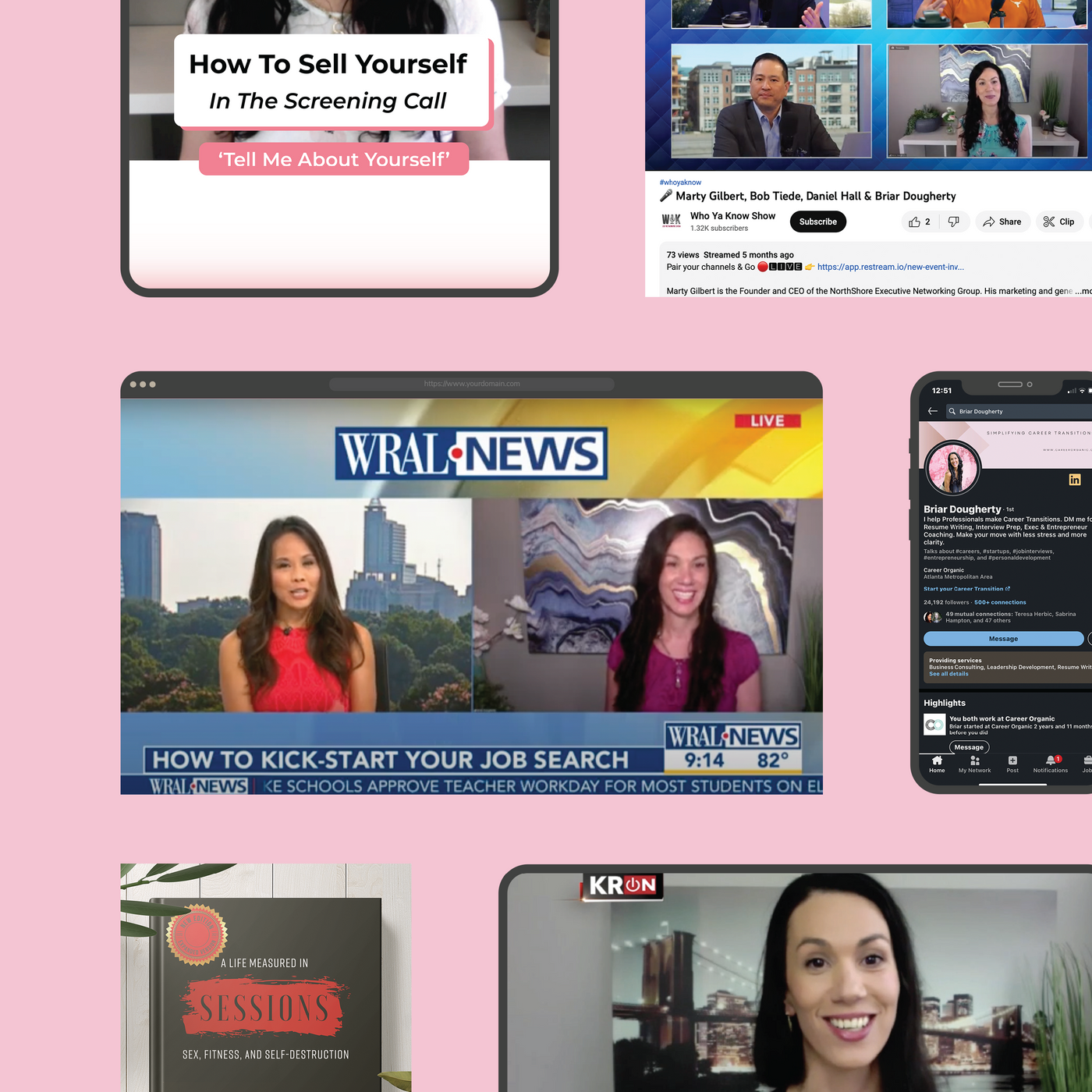 working with briar
A unique approach
With over 20 years as a hiring manager, Briar has been working with multinational organizations, non-profits, and in academic environments, coaching an international clientele. She has successfully authored multiple books and career development masterclasses. In addition to working with professionals, Briar works with leaders and entrepreneurs on how to efffectively run their businesses and grow their teams, Briar approaches all client interactions from a holistic viewpoint, and from one of growth as a primary outcome.
Working with briar completely changed how I approached my exit from the company I was running. after working with her, I was able to better understand what my next move looked like and how to effectively tell that story, network, and understand my value prop. within 3 weeks, I had 3 offers and am still being actively recruited.
I cannot believe the growth I've had! together with briar, we reworked my business' offerings and mapped out my business development approach that has doubled my monthly revenues.
i've had so much success redefining my exit strategy from corporate america. It was hard to visualize what that next move looked like, and briar systematically walked me through an actionable roadmap. It took the overwhelm and ambiguity out of the task at hand, and gave me tangible milestones to achieve.
offerings
Popular services