Need a strategy for this next career move or promotion?
Senior Services
Working with you to develop the most effective strategy for your current and future goals!
SHOP THE BUNDLE
Resume, Cover Letter & LinkedIn
We customize your Resume, Cover Letter & LinkedIn Profile to pass the ATS and attract the right recruiters and hiring teams to your profile! We get your LinkedIn working for you and your resume telling the right story to the right network!
I had 3 interviews this week after submitting only 18 applications. I haven't had any traction for over 4 months before using Career Organic's services. This is incredible!
I finally feel confident about my brand. I know exactly how to tell my story and am excited and proud to share that I'm looking for a new role!
I was able to negotiate $25,000 over an initial offer with the help of Briar. She gave me the language, cadence and confidence needed to go back and forth on this offer. I would have NEVER asked for that had she not coached me!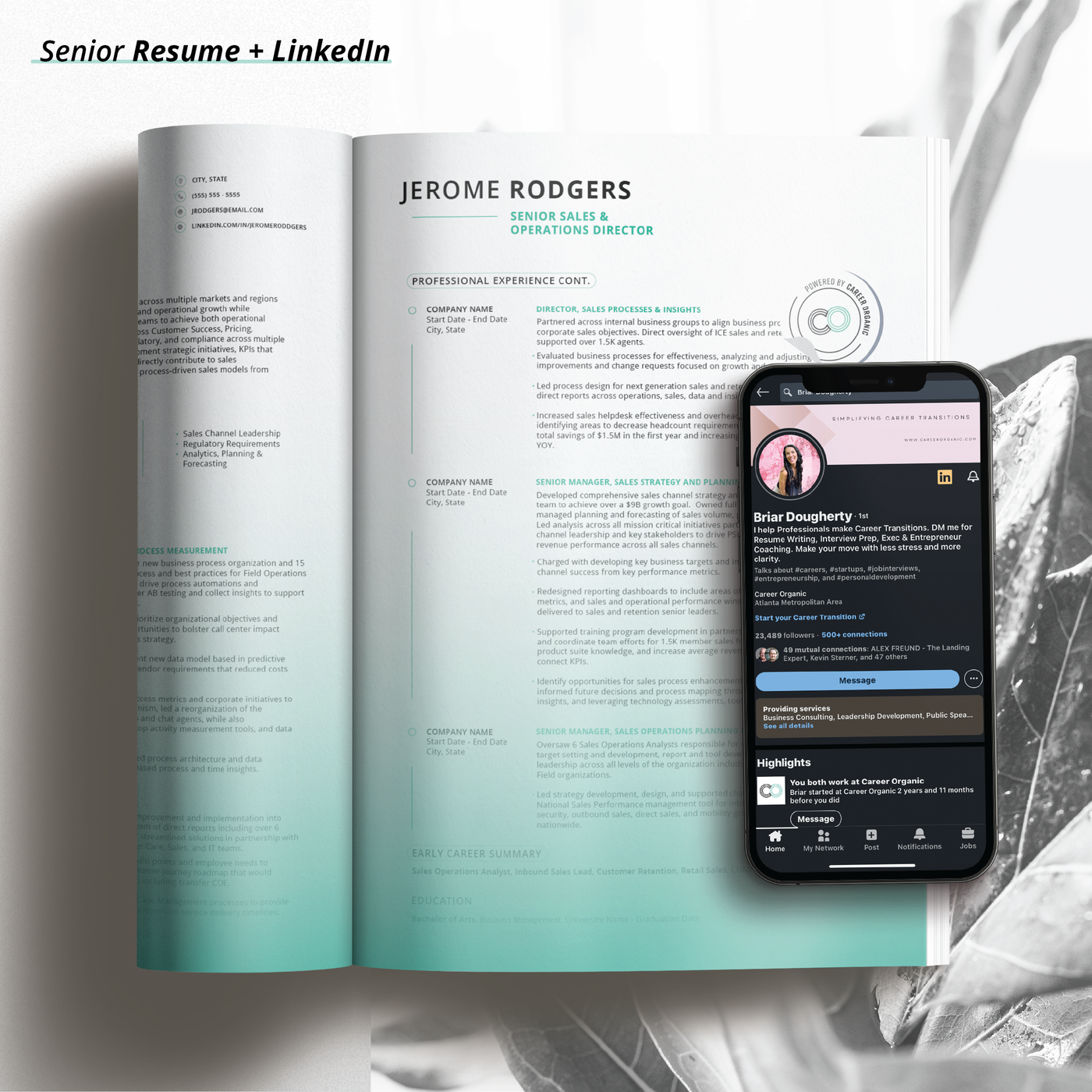 Senior
resume + linkedin
At this stage in your career, your time is becoming more and more valuable, let us take the stress off your shoulders and get your resume + LinkedIn written by a professional resume writer!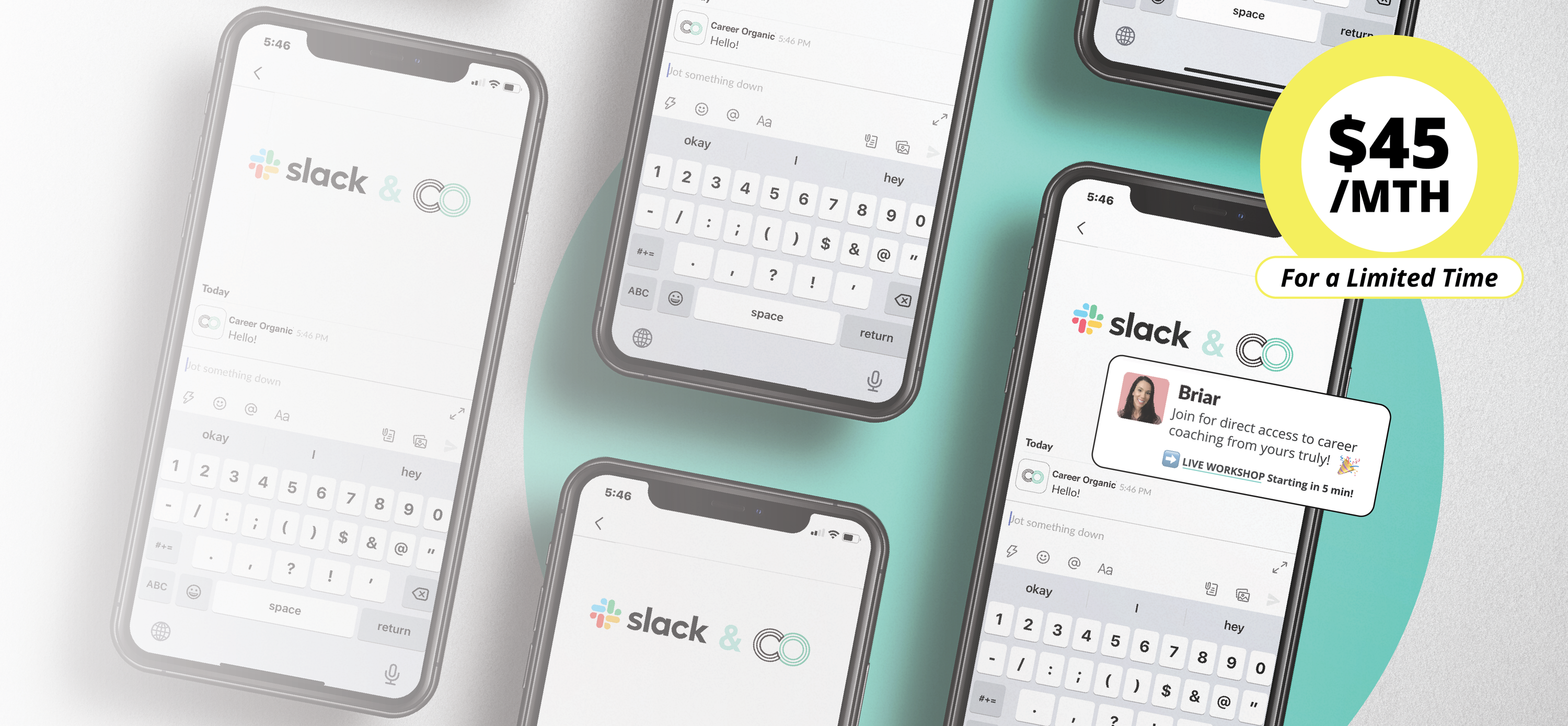 A COACHING HUB DESIGNED FORJOB SEEKERS
JOB SEEKERS
Our weekly career support channel to walk you through each step of the job-search, at a budget-friendly price - $45/month.
Shop our
Individual Services
Interview Coaching
Interview prep Bundle
Uplevel your interview skills and learn how to better translate your experiences. We are experts at negotiation, so this bundle can include negoatiating offer letters.