Starting out in your career and need help? We've got you covered!
Early career services
Shop our expert done for you services & new budget friendly Job Seeker Membership!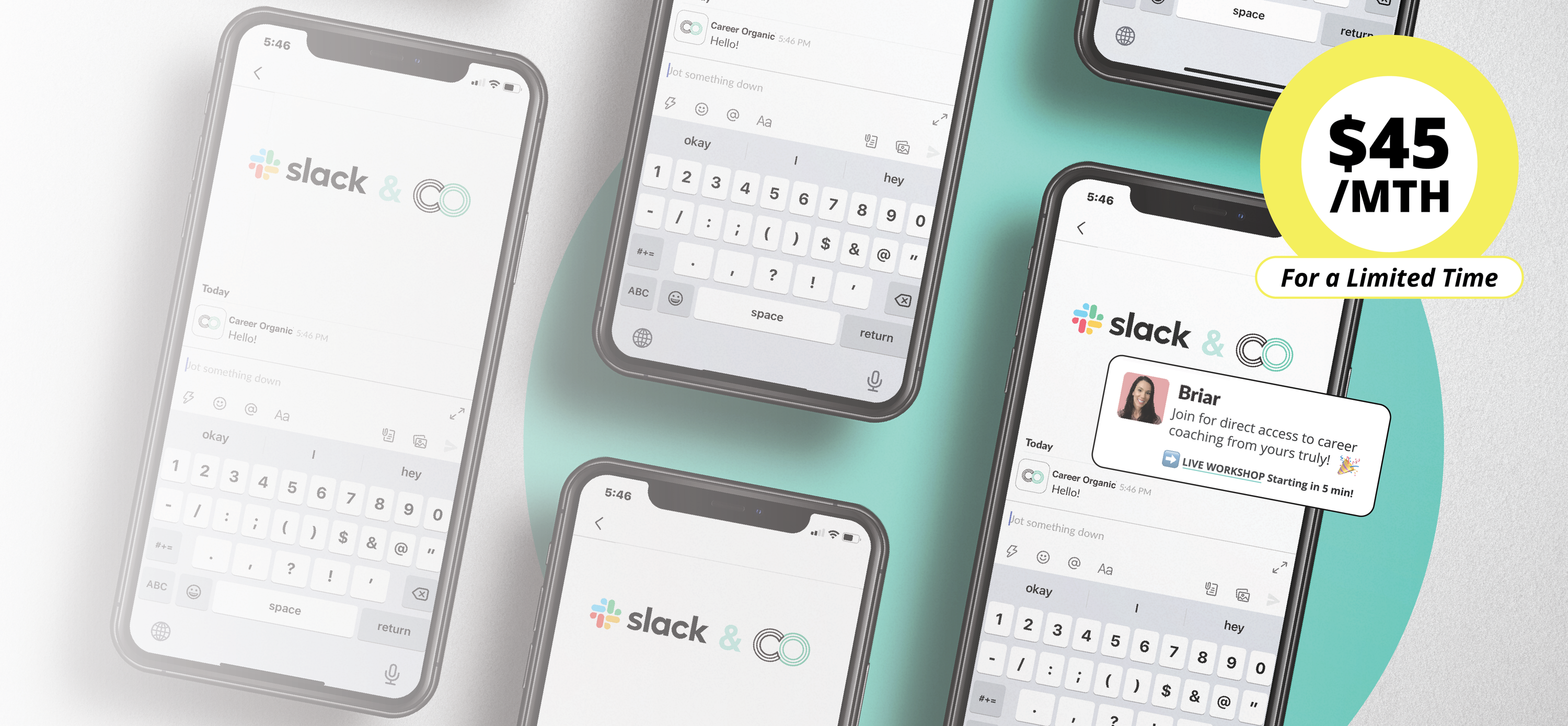 Budget Friendly
Job Seeker Membership
Our weekly career support channel to walk you through each step of the job-search, $45/month.
I needed a new resume for an internship and after getting my resume re-written by Career Organic, I landed an internship with a well-known marketing agency. I asked my professional resume writer to update my intern roles after I graduated, and yet again, got tons of calls for interviews and all in the middle of Covid!
Interview Coaching
Interview Preparation
Our interview prep coaching uplevels your interview skills and leaves you with the confidence to go into any stage of the process.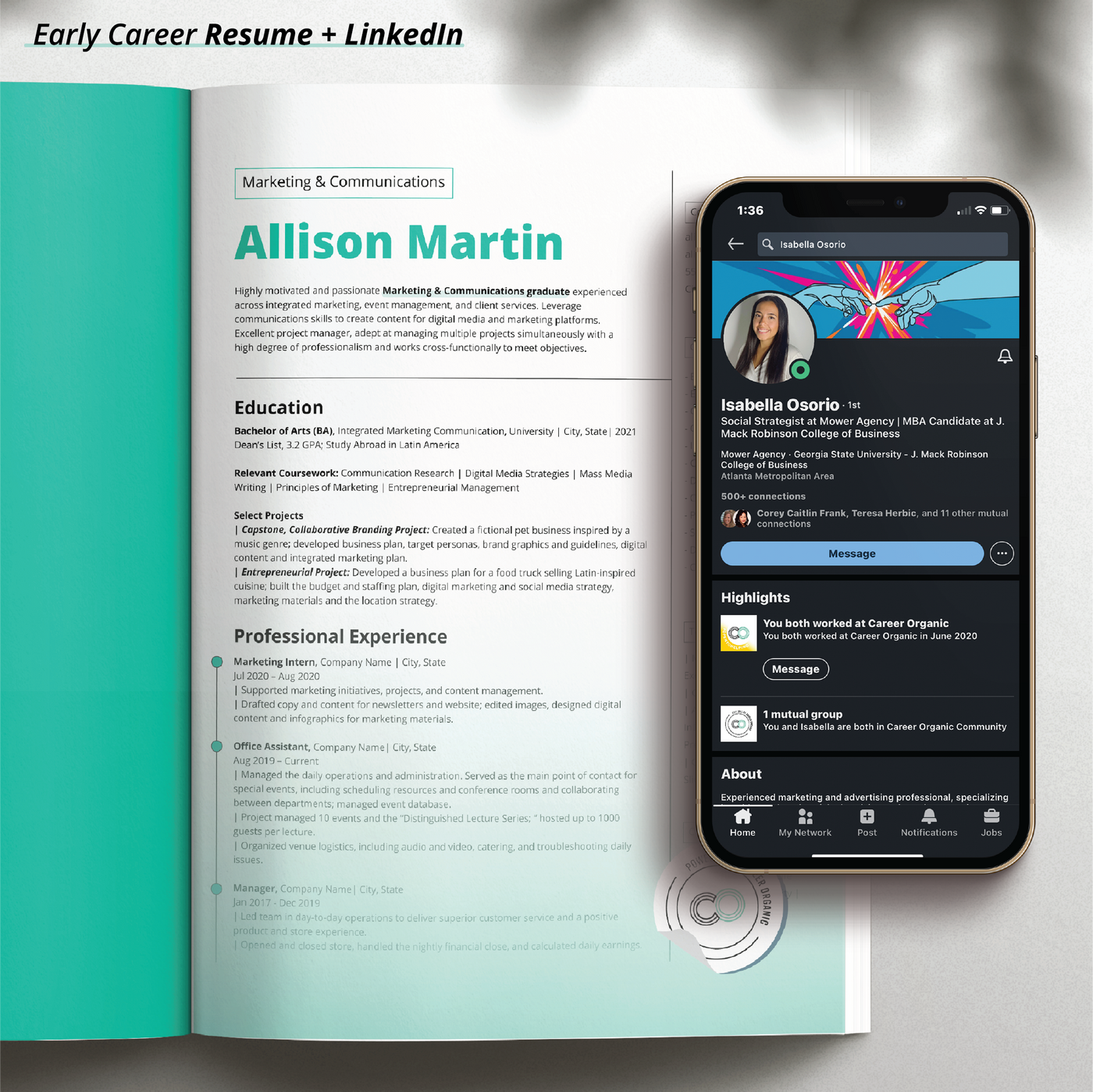 early career
resume + linkedin
Stepping into a new career can be stressful. Let us take the weight off your shoulders and get your Resume + LinkedIn written by a professional resume writer!