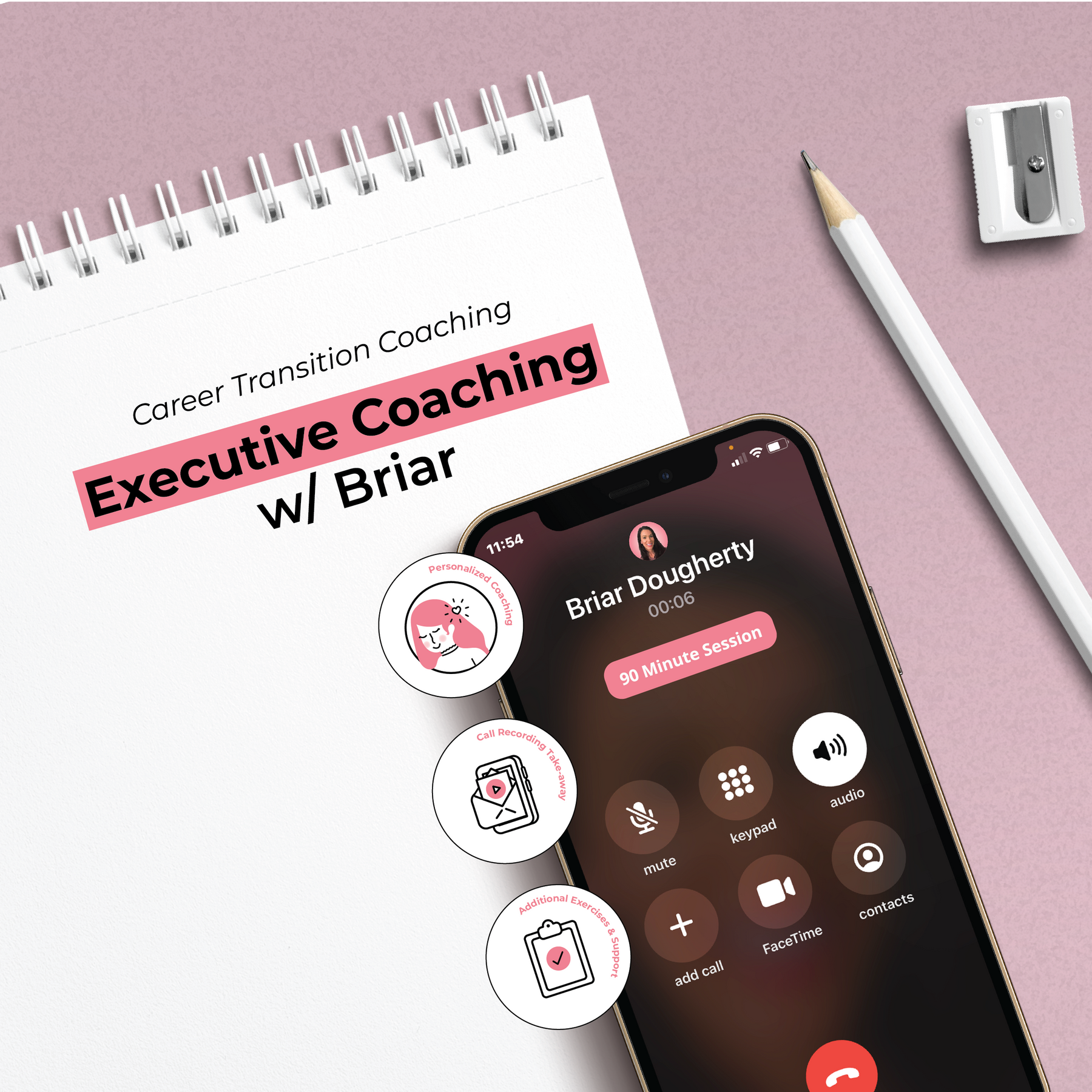 Executive Coaching w/Briar[90 Min]
Enter any stage of your career transition with confidence.
You will receive:
Personalized coaching
A recording for post-call review
Relevant exercises for support (as necessary)
We'll make every effort to schedule your session promptly. It's crucial to have a clear objective in mind before we start, so we can maximize the coaching session and achieve the desired outcomes.