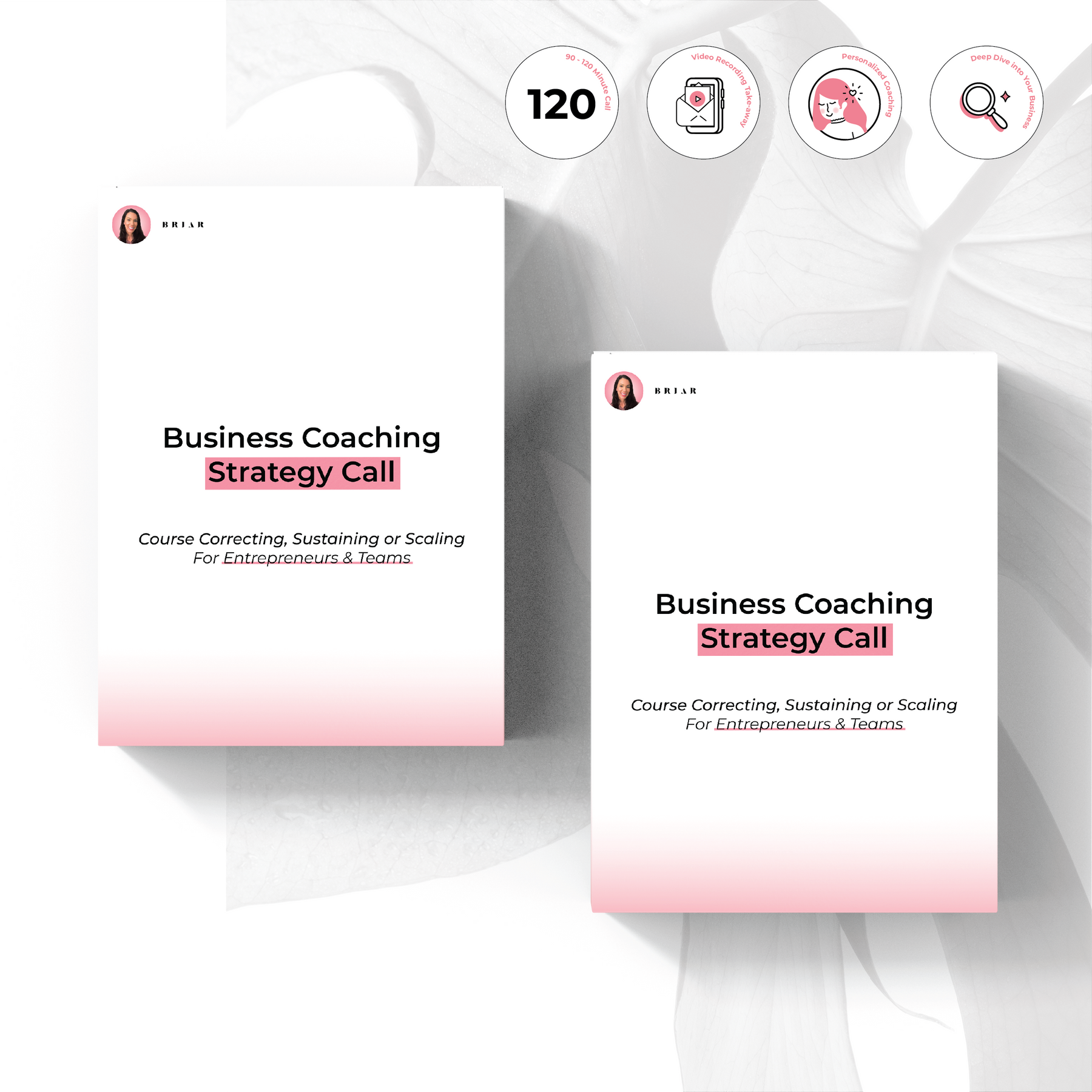 Business Coaching Strategy Call
Have confidence going into any stage of your business.
(Course correcting, sustaining or scaling)
What you'll get:
Deep Dive into your business
Assess your current model, goals, and vision
Align next steps and increase fulfillment of outcomes
Personalized coaching to your business or team needs
Recording to review after your call
This call will be recorded and a copy of the session will be provided after the call is complete. Strategy calls can range between 90-120 minutes and can include you or your entire team. Please plan accordingly for the time.
We will work to get you scheduled as soon as possible. Please note that this call is only available for new Business Clients.