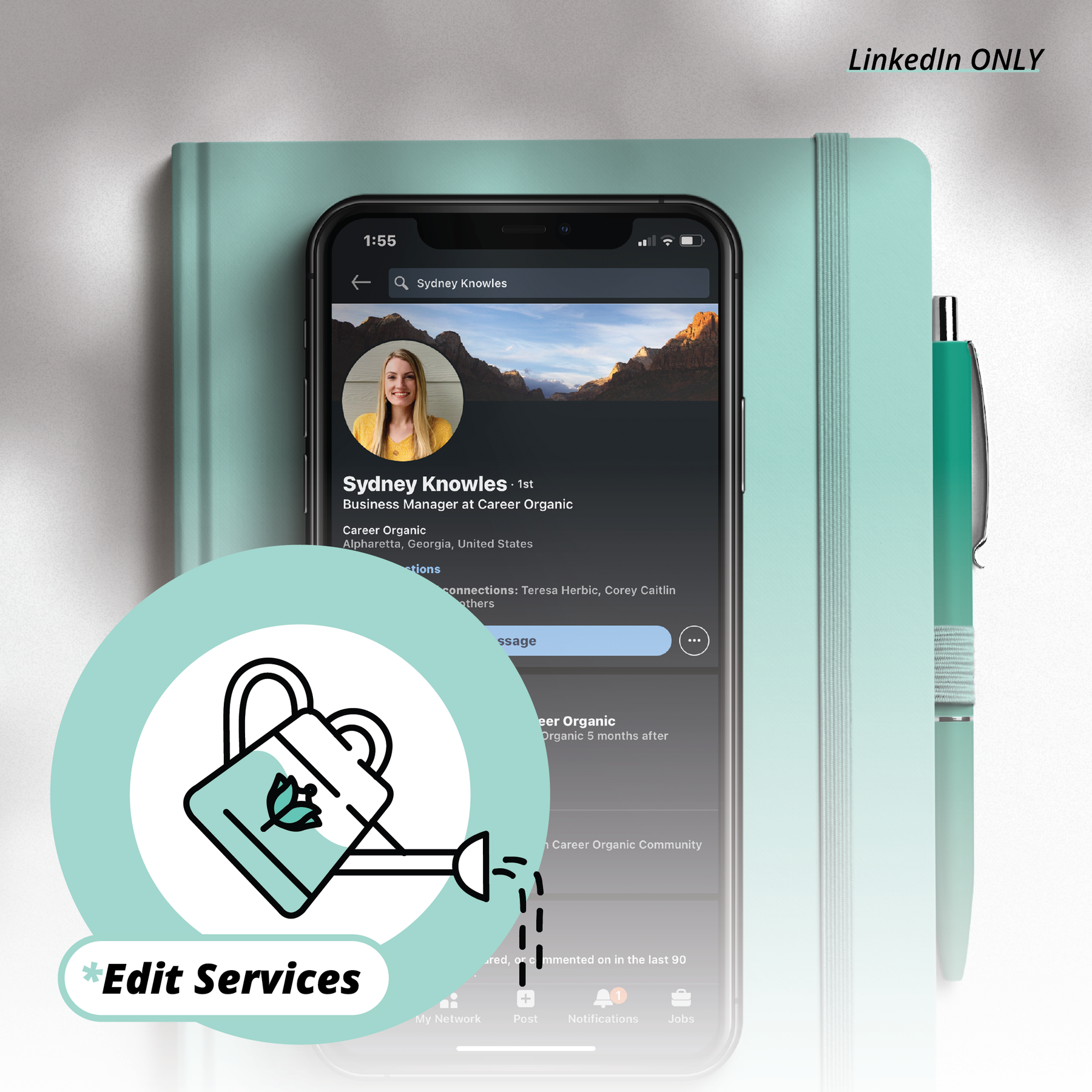 LinkedIn Edit Service
Looking for a way to power up your job application?
Look no further! Our top-notch LinkedIn editing service is here to help you elevate your personal brand and stand out in today's tough job market. 
We're passionate about delivering a high-quality edit that will impress potential employers and give you a competitive edge. 
🌟 Disclaimer 
Edits will be sent within 7-10 business days after LinkedIn submission

Additional Revisions not included outside of the one edit
🌟 Note 
The Linkedin Edit Service is specifically designed for individuals who already have a well-crafted LinkedIn but need assistance in making small tweaks to make it even more effective. Our service is NOT intended for individuals who need a completely overhauled Linkedin or who need help creating a new one from scratch.
** We provide a comprehensive document that will include your edits & detailed information to add to your profile, along with suggestions on areas such as your profile picture, background, and more. However, to maintain your security and data integrity, we do not access or log in to your account to make these changes.