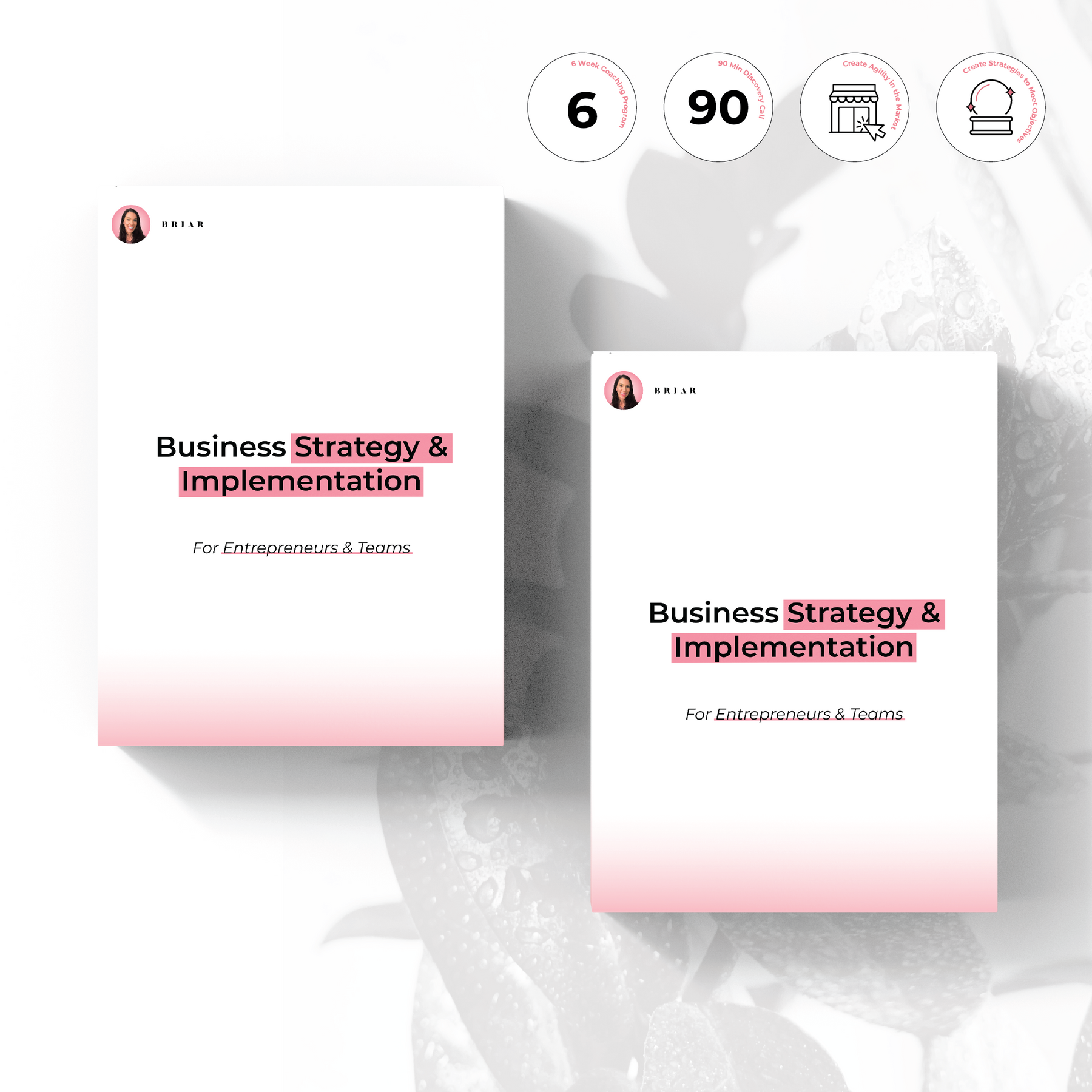 Business Strategy & Implementation
Our Business Strategy & Implementation Program helps identify areas of development within your current business model, creates a roadmap, and supports you and your team during the first two weeks of implementation.
Coaching Blueprint:
6-Week Coaching Program
90-minute Discovery Call to kick off coaching
Remove roadblocks
Find areas of opportunity
Create a Strategy to tackle high-priority business objectives
Build confidence in decision making
Create agility in the market with concrete tools
Example Schedule:
Call 1 - (90-120 minutes) - Deep dive: What is the current state of the business and the business model
Review Vision, Review Shifts, Define the WHY
Call 2 - (60-minutes) Goal Setting: Financial & Business Outcomes
Call 3 - (60-minutes) Defining Strategy
Call 4 - (60-minutes) Action Planning
Call 5 - (60-minutes) Translating into a brand: Creating a new narrative and understanding how to 'relaunch' that into market utilizing tools.
Call 6 - (60-minutes) Implementation and Roadmap for sustainability
Business Coaching spots are limited and will be scheduled as soon as possible after your purchase is complete.