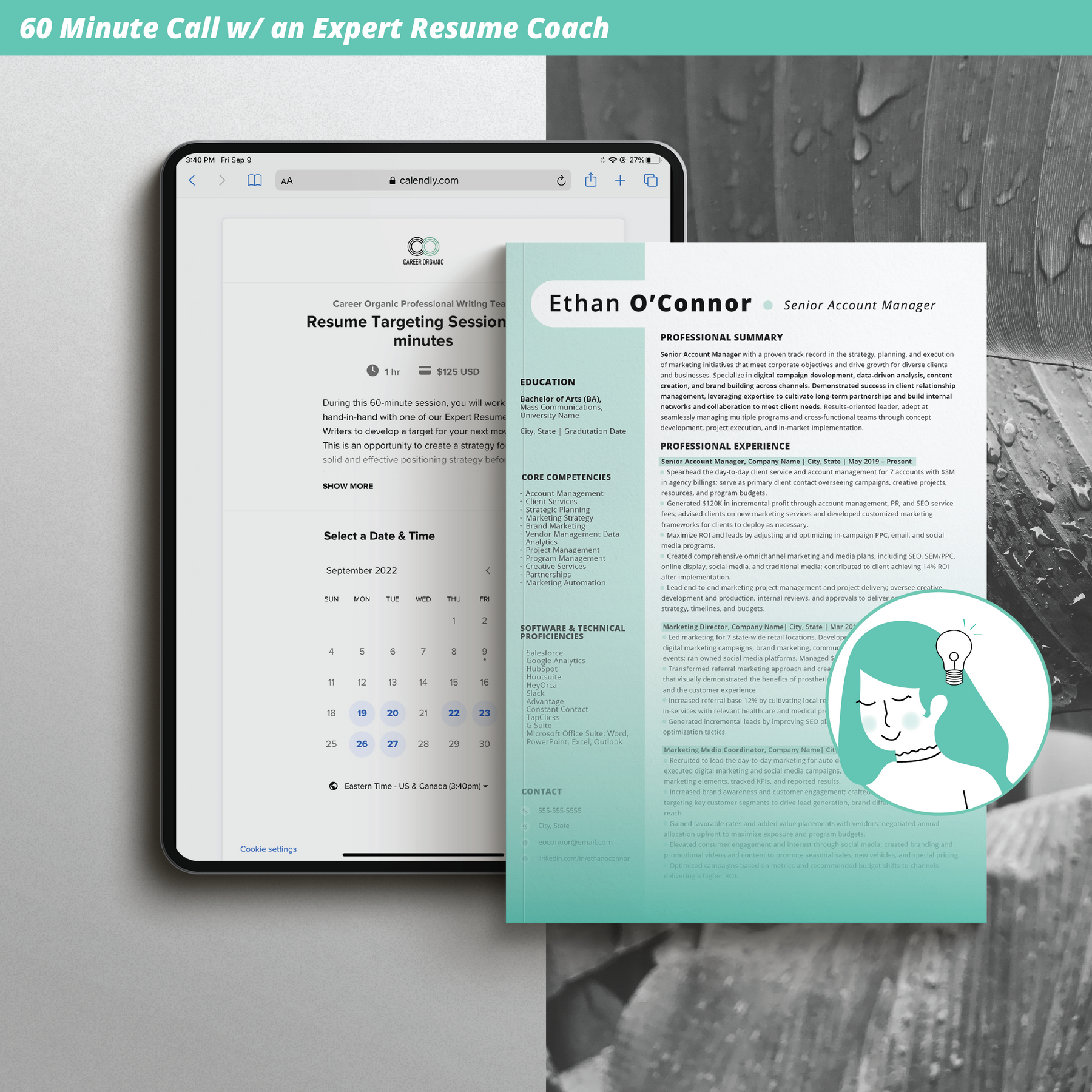 Resume Targeting Session | 60-min Call
We are excited to support you as you get your resume updated and ready to go to market! As promised you will receive:
A 60-minute session, during which you will work hand-in-hand with one of our Expert Resume Writers to develop a target for your next move. This is an opportunity to create a strategy for a solid and effective positioning strategy before having your resume, cover letter, or LinkedIn Profile content developed.
If you have questions, please email our team at letsconnect@careerorganic.com
[ Our goal is to increase your marketability among recruiters and hiring managers, but we do not guarantee job placement as we are not a recruitment or headhunter firm. ]